Thu, Nov 25 and Fri, Nov 26
7am-11pm
Native American classical artists, including composers, performers, and educators, will tell you about their lives, their family and community, their music, and their professions. Join us at the top of every hour from 7am-11pm for this special feature. Below are profiles of just a few of the artists who will be featured.
Jerod Impichchaachaaha' Tate, composer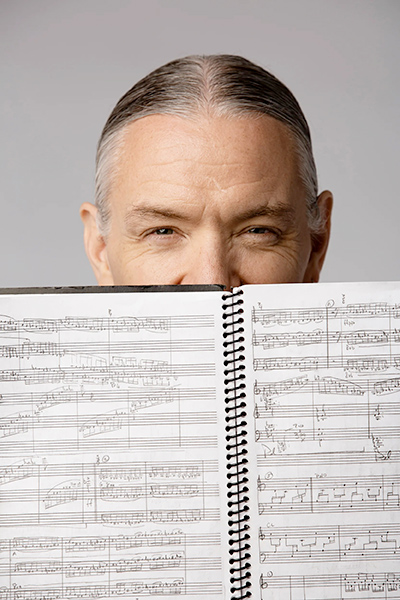 Jerod Impichchaachaaha' Tate, is a classical composer, citizen of the Chickasaw Nation in Oklahoma and is dedicated to the development of American Indian classical composition. His Washington Post review states that "Tate is rare as an American Indian composer of classical music. Rarer still is his ability to effectively infuse classical music with American Indian nationalism."
Tate is Guest Composer/Conductor/Pianist for San Francisco Symphony Currents program Thunder Song: American Indian Musical Cultures and was recently Guest Composer for Metropolitan Museum of Art's Balcony Bar program Home with ETHEL and Friends, featuring his commissioned work Pisachi (Reveal) for String Quartet.
Recent commissions include Shell Shaker: A Chickasaw Opera for Mount Holyoke Symphony Orchestra, Ghost of the White Deer, Concerto for Bassoon and Orchestra for Dallas Symphony Orchestra, Hózhó (Navajo Strong) and Ithánali (I Know) for White Snake Opera Company. His music was recently featured on the HBO series Westworld.
Barbara McAlister, mezzo-soprano and teacher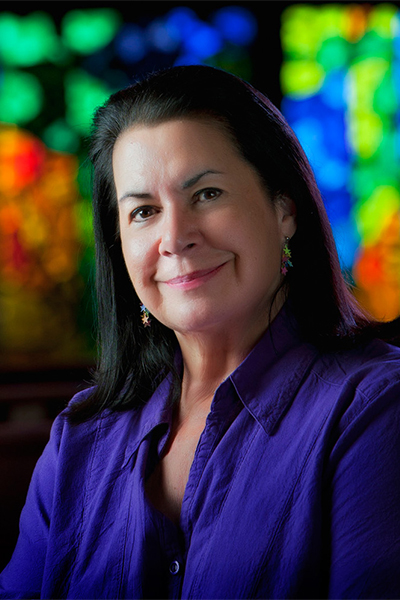 American dramatic mezzo-soprano Barbara McAlister, of Cherokee Indian heritage, began her operatic career as an apprentice with the Santa Fe Opera Company and Central City Opera Company. After Santa Fe and Central City, she has gone on to perform with the The Washington Opera Company, Cherokee Heritage Center, Arizona Opera, San Diego Opera, Tulsa Opera, Florentine Opera, New York Grand Opera and Opera New England.
Ms. McAlister's international career was launched when she won the prestigious Loren Zachary Competition in Los Angeles. She was subsequently engaged to perform the dramatic mezzo-soprano repertoire in the opera houses of Passau, Koblenz, Bremerhaven, and Flensburg in Germany, as well as in Monte Carlo, Cannes, Modena, Ferrara, Paris, Lisbon and Hong Kong. She toured France with the New Bulgarian Opera as Ortrud in Lohengrin and returned the following year as the mezzo soloist in the Verdi Requiem. She was also the recipient of the NY Wagner Society Grant.
In l999 Ms. McAlister was a recipient of the Cherokee Medal of Honor. Her Los Angeles voice teacher was Lee Sweetland and in NYC it is Steve Sweetland.
Charles Shadle, composer
Charles Shadle teaches composition, music theory, and music history at the Massachusetts Institute of Technology where he serves as a Senior Lecturer in Music, and as Theory Coordinator. He is the 2016 recipient of a SHASS Levitan Teaching Award. Numerous institutions, including SUNY Buffalo, Longwood Opera, The Lake George Opera Festival, The Handel and Haydn Society, The Syracuse Symphony Orchestra, The Newton Choral Society, and Lontano (UK) have commissioned his work. For the National Film Preservation Foundation he has composed six film scores, all of which are commercially available.
Major recent works include the song cycle Primordia for Baritone Jeremy Huw Williams, a Missa Brevis Sanctii Oswaldi for the Schola Cantorum of St Stephen's, Providence, Dogtown Common (piano quartet) for the Rockport Chamber Music Festival, a 3rd Symphony for the MIT Symphony Orchestra, and Three Chardin Fantasies for fortepiano trio, as part of "On Beethoven's Piano" a residency cosponsored by MIT and The Handel and Haydn Society. During the 2021-22 season his choral setting of poems by the Mvskoke/Creek poet, Alexander Posey, The Far Blue Hills, and the Symphony No.4 are slated for first performances.
Connor Chee, composer and pianist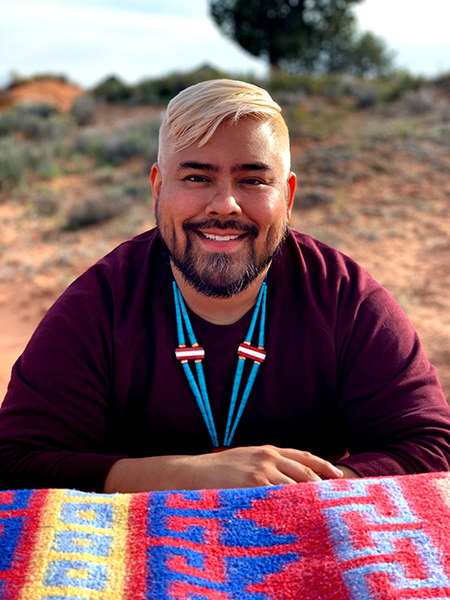 Navajo pianist and composer Connor Chee is known for combining his classical piano training with his Native American heritage. Chee made his Carnegie Hall debut at the age of 12 after winning a gold medal in the World Piano Competition. A graduate of the Eastman School of Music and the University of Cincinnati's College-Conservatory of Music, Chee's solo piano music is inspired by traditional Navajo chants and songs.
Chee has released 3 studio albums of original pieces and piano transcriptions of Navajo music. The Navajo Piano won Best Instrumental Recording at the 16th Annual Native American Music Awards, and his piece "Beginnings" won Best New Age Song.
Chee's most recent release, Scenes from Dinétah, features piano pieces written about elements of Navajo life and culture. It has been accompanied by the release of several music videos filmed on the reservation, directed by Navajo filmmaker Michael Etcitty Jr.