Sundays at 8pm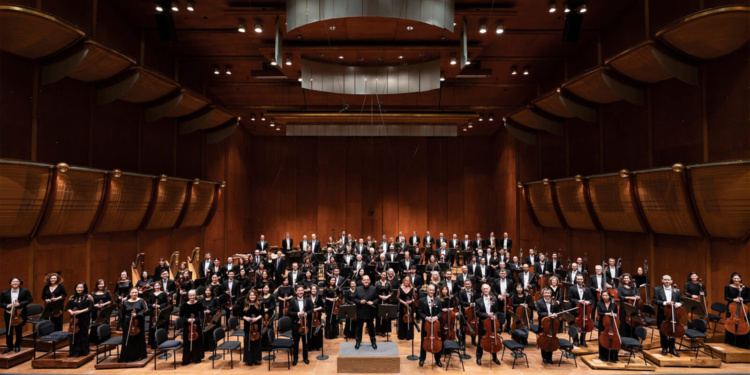 The New York Philharmonic with music director Jaap van Zweden. Credit: Chris Lee.
The New York Philharmonic This Week gives listeners an opportunity to hear select concerts from the one of the world's longest-running and most celebrated orchestras. Hosted by Emmy Award-winning actor Alec Baldwin, the series also features interviews with musicians, guest artists and conductors.
Sep 25
Bach's Mass in B minor
"There is a sense of monumentality, perfection, and universality of message that puts the B-minor Mass in a category by itself," wrote then NY Phil Music Director Alan Gilbert of J.S. Bach's masterpiece featured in this week's broadcast. This March 2013 performance features Dorothea Röschmann, Anne Sofie von Otter, Steve Davislim, and Eric Owens as soloists, joined by the New York Choral Artists, directed by Joseph Flummerfelt.
Dorothea Röschmann, soprano
Anne Sofie von Otter, mezzo-soprano
Steve Davislim, tenor
Eric Owens, bass-baritone
New York Choral Artists, dir. Joseph Flummerfelt
Oct 2
Dohnányi Conducts Brahms and Schumann
Pianist Paul Lewis is the soloist in Brahms' stormy Piano Concerto No. 1. Christoph von Dohnányi also conducts the Second Symphony by Robert Schumann, Brahms' protégé. Alec Baldwin is your host on The New York Philharmonic This Week.
Piano Concerto No. 1 in D minor
Symphony No. 2 in C major