KHFM Presents the WFMT Radio Network Opera Series
Saturdays at 11am
This series features performances from Munich State Opera, Vienna State Opera, Lyric Opera of Chicago, LA Opera, Opera Southwest and more. Enjoy a trip around the world through the airwaves with these universal stories of love, loss, drama, hope, and finding meaning in a challenging and uncompromising world each year from May through November.
Brought to you, in part, by: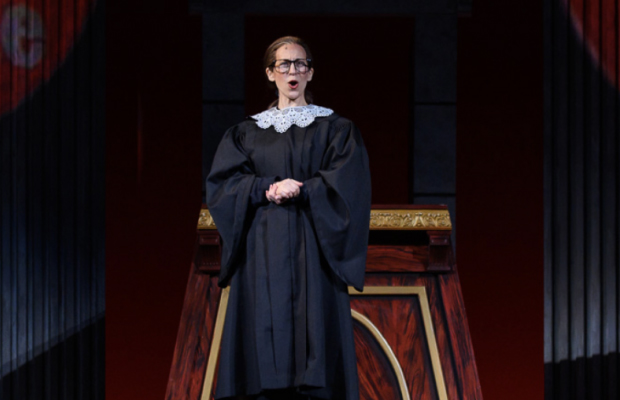 OperaDelaware's production of Scalia/Ginsberg.
Double Bill
Scalia/Ginsburg & Trial by Jury
November 7, 2020
To mark the election this coming November, OperaDelaware shares a double-bill of lighthearted wit and legal scholarship in their production of Derrick Wang's Scalia/Ginsberg and Gilbert and Sullivan's courtroom comedy Trial by Jury.
Approx. Length: 2 hours, 15 minutes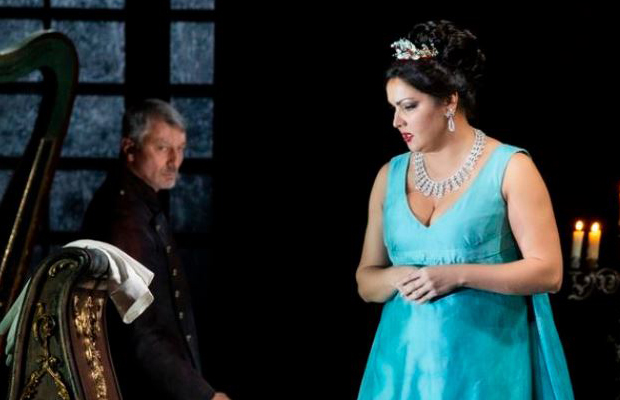 Anna Netrebko in La Scala's production of Tosca.
(In Italian)
Tosca
November 14, 2020
Thanks to the superb voices of Anna Netrebko, Francesco Meli and Luca Salsi, Tosca is a celebration of music. With the new production, Music Director Riccardo Chailly continues his project of presenting Giacomo Puccini's operas in the light of the latest musicological research.
Approx. Length: 2 hours, 15 minutes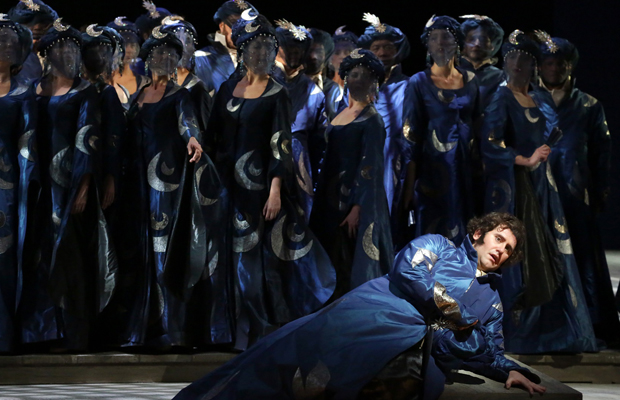 La Scala's production of Il Turco in Italia. Credit: Brescia e Amisano.
(In Italian)
Il turco in Italia
November 21, 2020
Diego Fasolis tackles his first Rossini opera at La Scala, a new staging of the comic masterpiece, with a strong cast that combines belcanto expertise with a commanding presence on stage: Rosa Feola, Alex Esposito, Edgardo Rocha, Giulio Mastrototaro and Mattia Olivieri.
Approx. Length: 3 hours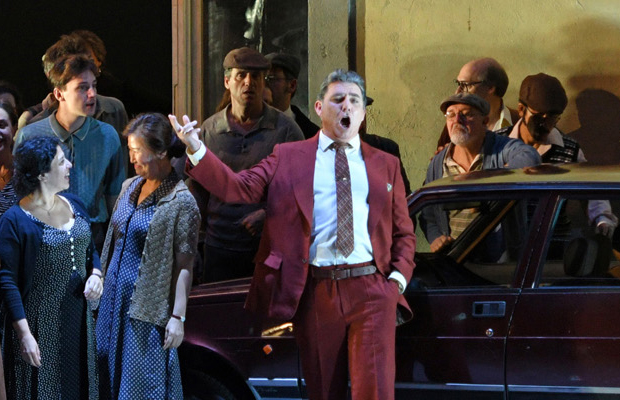 Opera Barcelona's production of Cavalleria rusticana/Pagliacci. Credit: Antoni Bofill.
Double Bill (In Italian)
Cavalleria rusticana & Pagliacci
November 28, 2020
In Cavalleria rusticana, hear soprano Elena Panktratova alongside tenor Roberto Alagna in this story of love and jealousy. The classic pairing continues with Pagliacci, which was written as a response to Cavalleria rusticana.
Approx. Length: 2 hours, 30 minutes