Make an Impact for Years to Come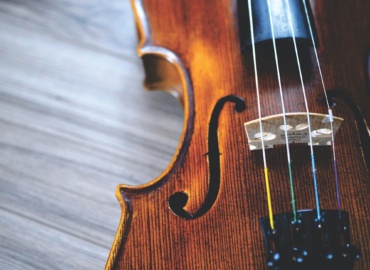 When you include KHFM in your legacy planning, it's a unique expression of what Classical Public Radio means to you. Your charitable bequest will provide an enduring legacy that will preserve the future of local classical programming. Your generosity ensures that KHFM continues to provide arts education and promote the arts community of New Mexico. Leaving a legacy gift means that you join us in the endeavor to inspire all New Mexicans with the gift of music for years to come.
Tax-deductible charitable donation options below:
• Leave Bequests Through Wills and Trusts
A bequest is easy and straightforward with the help of your family attorney or financial planner.
• Designate KHFM as a Life Insurance Beneficiary
Contact the person who helps you with your account, such as your broker or insurance agent. Ask them to send you a new beneficiary designation form.
• Give With Retirement Plan Assets
IRAs, pension or retirement funds. Your broker can provide you with beneficiary information.
• Profit-sharing plans
Some companies will double or triple employee's or retiree's contributions to KHFM. Your personal support can be leveraged two or three-fold! This can include gifts from spouses, surviving spouses or partners on our corporate account. If you would like assistance as to how to apply for matching funds or to find out if your company matches, we're happy to help.
• CD's, stocks, bonds, mutual funds or annuities
A gift of appreciated securities, including stocks or bonds, is quick and straightforward. Stock or mutual funds that have been held longer than one year and have appreciated in value may be donated to KHFM and may provide you with tax savings.
Contact us for more information
The American General Media Foundation is a registered non-profit in good standing. Our EIN # is 26-1295261.