KHFM Presents the WFMT Radio Network Opera Series
Saturdays at 11am
Beginning on June 12 and running through November 27, 2021, the first part of the series includes productions from Chicago, England, Sweden, and France, featuring exceptional casts and stunning performances. The second half of the series returns to American opera companies with productions from LA Opera, Opera Southwest, and another performance from Haymarket Opera in Chicago. Enjoy a trip around the world through the airwaves with these universal stories of love, loss, drama, and hope.
Brought to you, in part, by: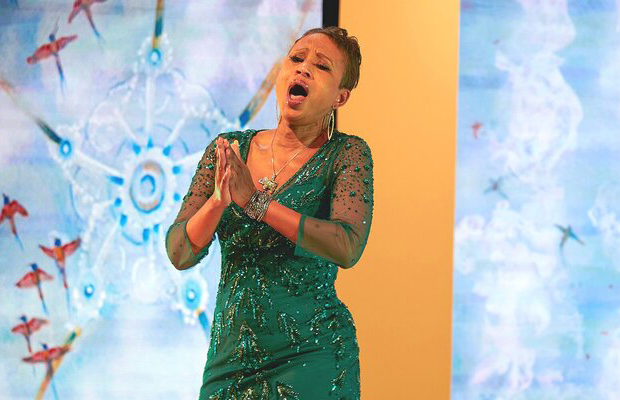 Soprano Kim Jones. Credit: Anna Cillan
Handel Double-Bill
Acis and Galatea & Apollo e Dafne
June 12
Michael St. Peter returns to Haymarket to sing the role of Acis, while Chicago's own Kimberly Jones is stunning as the sea nymph Galatea. The dynamic duo of Erica Schuller and Ryan de Ryke are the ultimate match for the roles of Daphne and Apollo.
Approx. Length: 2 hours, 48 minutes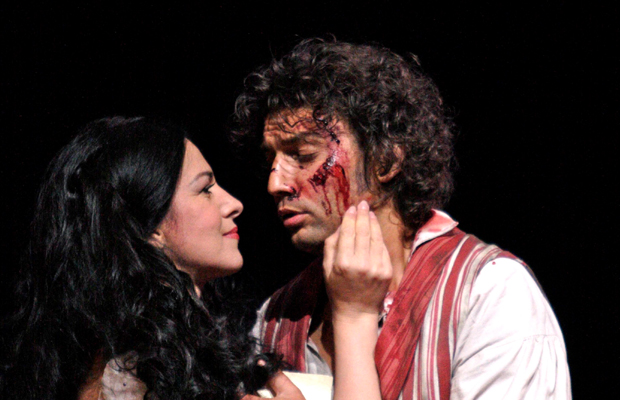 Angela Gheorghiu and Jonas Kaufmann. Credit: Catherine Ashmore.
Puccini
Tosca (in Italian)
June 19
Puccini's Tosca spans a single day – June 17, 1800 – the day Napoleon invaded Italy. Angela Gheorghiu performs the title role, Jonas Kaufmann is Cavaradossi, and Sir Bryn Terfel is Scarpia in this exceptional performances from the Royal Opera House.
Approx. Length: 2 hours, 15 minutes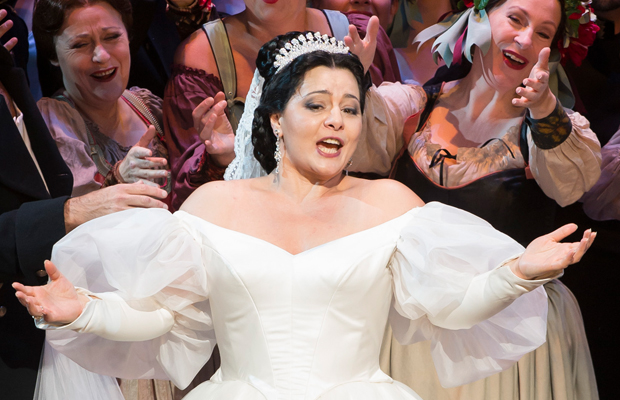 Lianna Haroutounian as Hélène. Credit: ROH / Bill Cooper.
Verdi
Les vêpres siciliennes
June 26
Verdi's grand opera Les vêpres siciliennes explores relationships, loyalty, patriotism, and revenge. Lianna Haroutounian (Hélène) and Bryan Hymel (Henri) are supported by a gorgeous cast.
Approx. Length: 3 hours, 10 minutes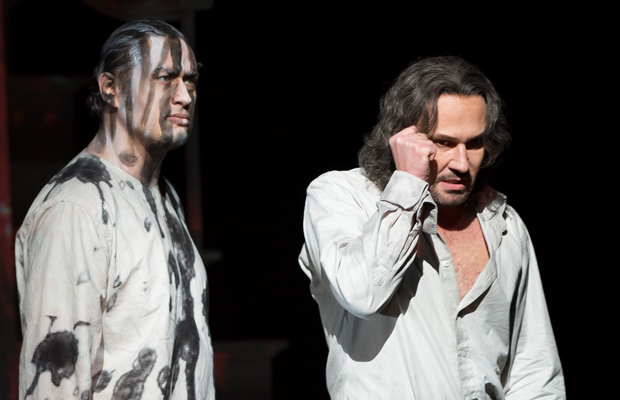 Mariusz Kwiecień. Credit: ROH / Bill Cooper.
Mozart
Don Giovanni
July 3
The all-time audience favorite of damnation and rapture, Don Giovanni, with Mariusz Kwiecien as the roguish lead and Alex Esposito as his sidekick Leporello. Véronique Gens stars as Donna Elvira, with Malin Byström as Donna Anna.
Approx. Length: 3 hours, 5 minutes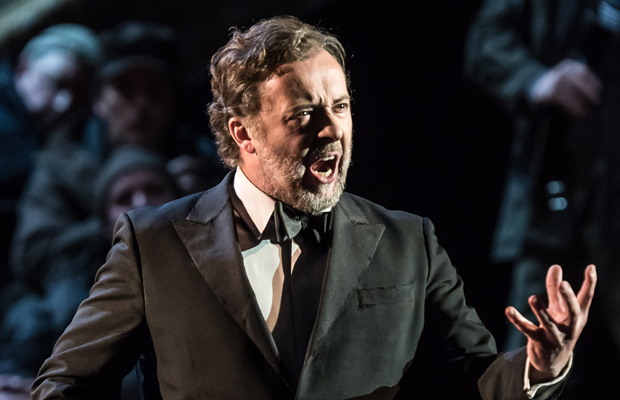 Christian Gerhaher. Credit: ROH / Clive Barda.
Wagner
Tannhäuser
July 10
In Wagner's legendary tale of song and love, Peter Seiffert commands the role of Tannhäuser, with Sophie Koch (Venus), Christian Gerhaher (Wolfram v Eschenbach), Stephen Milling (Hermann) and Emma Bell (his Niece), amongst a fabulous cast.
Approx. Length: 3 hours, 25 minutes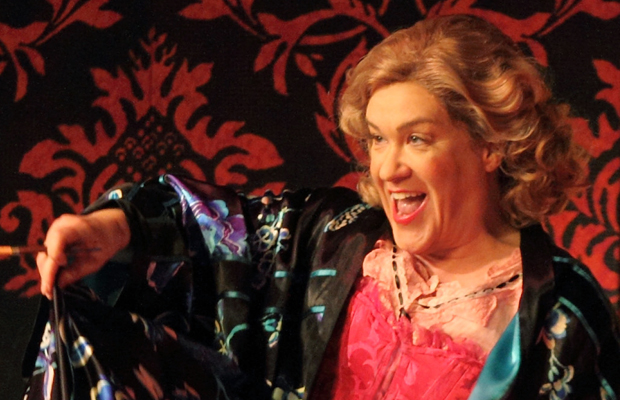 Alice Coote. Credit: ROH / Catherine Ashmore
Richard Strauss
Der Rosenkavalier
July 17
The inimitable Renée Fleming stars as The Marschallin, Princess Marie Thérèse von Werdenberg, alongside an exceptional cast which includes Alice Coote (Octavian), Sophie Bevan (Sophie van Faninal), Matthew Rose (Baron Ochs auf Lerchenau), and more.
Approx. Length: 3 hours, 35 minutes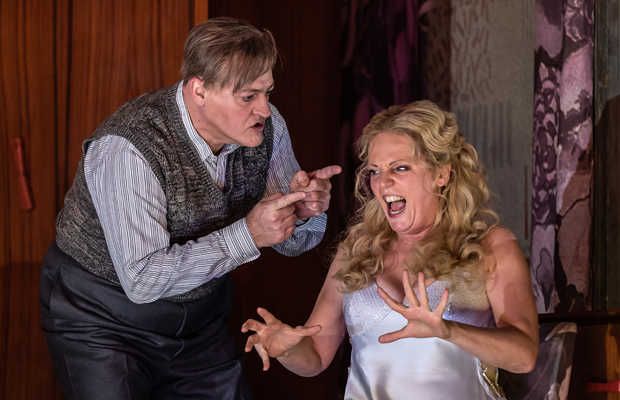 John Daszak and Eva-Maria Westbroek. Credit: ROH / Clive Barda.
Shostakovich
Lady Macbeth of Mtsensk
July 24
Lady Macbeth (Katerina Izmailova) is trapped in a childless marriage with flour merchant Zinovy. She finds love in the arms of the mill's new womanizing worker Sergey (Brandon Jovanovich). In her bid for freedom, she murders both her unsympathetic father-in-law Boris and, along with Sergey, her husband.
Approx. Length: 2 hours, 55 minutes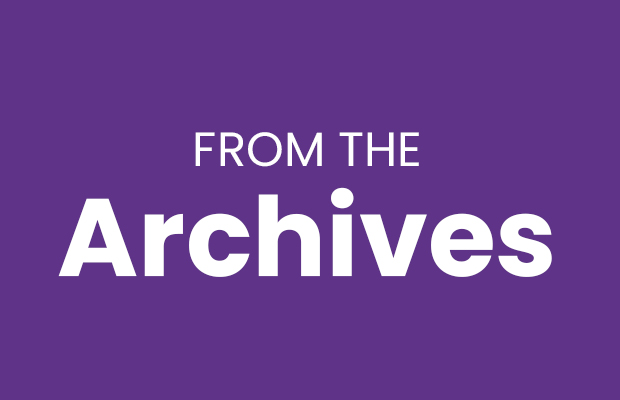 Verdi
Il Trovatore
July 31
In the first of two archival performances from Kungliga Operan (Swedish Royal Opera), Jussi Björling stars as Manrico with Hjördis Schymberg in the role of Leonora in the 1960 production of Verdi's Il Trovatore. They sang together over 100 times in many roles over the years. Kerstin Meyer (Azucena) and Hugo Hasslo (Count Luna) round out the cast.
Approx. Length: 3 hours, 35 minutes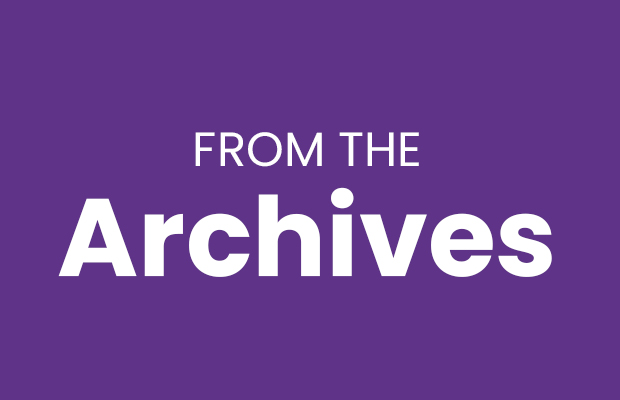 Strauss
Elektra
August 7
This broadcast is from the sensational Swedish premiere of Strauss' opera in 1965. It was the first time Birgit Nilsson sang Elektra. This extremely demanding role became one of Nilsson's foremost and most acclaimed roles for the rest of her career. Barbro Ericson and Berit Lindholm were part of the cast also.
Approx. Length: 1 hour, 55 minutes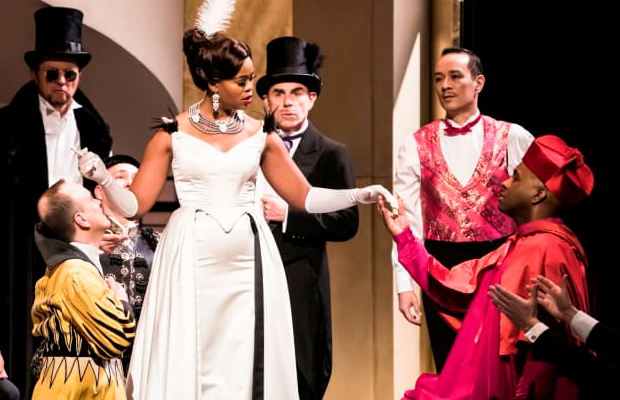 Pretty Yende. Credit: Julien Benhamou.
Massenet
Manon
August 14
Opéra de Paris presents Massenet's classic opera Manon. Pretty Yende in the title role shows a different facet in each act from a young, naive woman to romantic lover and frivolous mistress to her remorseful end. Benjamin Bernheim sings Le Chevalier des Grieux and Ludovic Tézier plays Lescaut.
Approx. Length: 2 hours, 55 minutes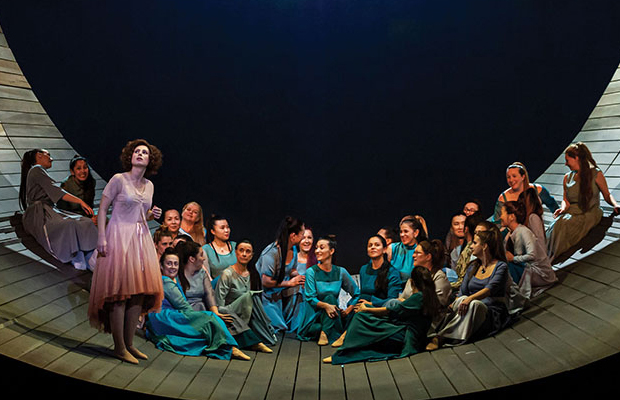 Courtesy Opera National Bordeaux.
Rubinstein
The Demon
August 21
Rubinstein's devilish tale of the struggle between Good and Evil features Nicolas Cavallier as the Demon, Evgenia Muraveva as Tamara, and Alexey Dolgov as Prince Sinodal.
Approx. Length: 2 hours, 10 minutes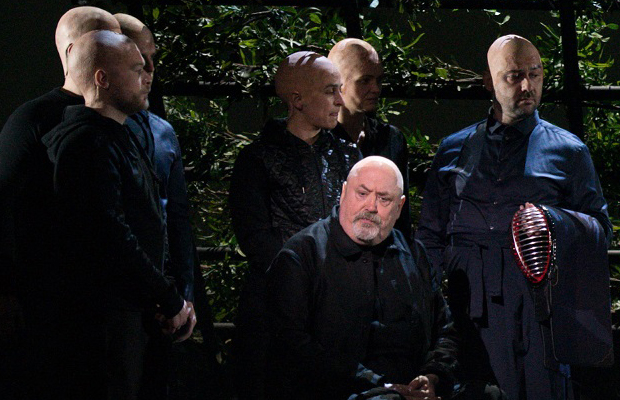 Parsifal. Credit: Cosimo-Mirco-Magliocca.
Wagner
Parsifal
August 28
The tale of Parsifal's transformation from a naïve youth into a hero. Nikolai Schukoff stars in the title role, with Sophie Koch as Kundry, Peter Rose as Gurnemanz, and Matthias Goerne as Amfortas.
Approx. Length: 2 hours, 55 minutes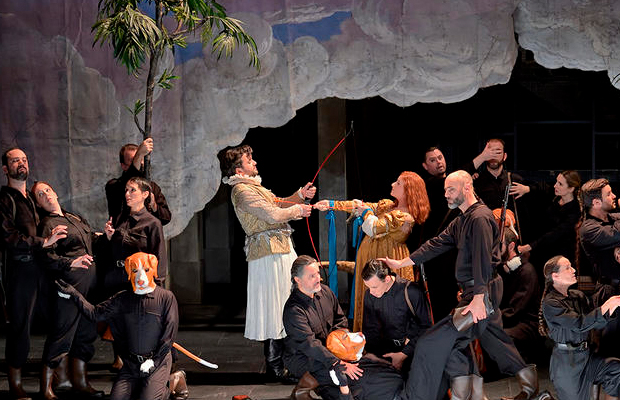 Rameau
Hippolyte et Aricie
September 4
Opéra Comique presents Rameau's seminal and inspired work. Reinoud Van Mechelen stars as Hippolyte, son of Theseus, the legendary founding king of Athens. Hippolyte is in love with, Aricie (Elsa Benoit), who has been taken captive by Theseus (Stéphane Degout).
Approx. Length: 2 hours, 35 minutes