KHFM Presents the WFMT Radio Network Opera Series
Saturdays at 11am
Beginning on June 12 and running through November 27, 2021, the first part of the series includes productions from Chicago, England, Sweden, and France, featuring exceptional casts and stunning performances. The second half of the series returns to American opera companies with productions from LA Opera, Opera Southwest, and another performance from Haymarket Opera in Chicago. Enjoy a trip around the world through the airwaves with these universal stories of love, loss, drama, and hope.
Brought to you, in part, by: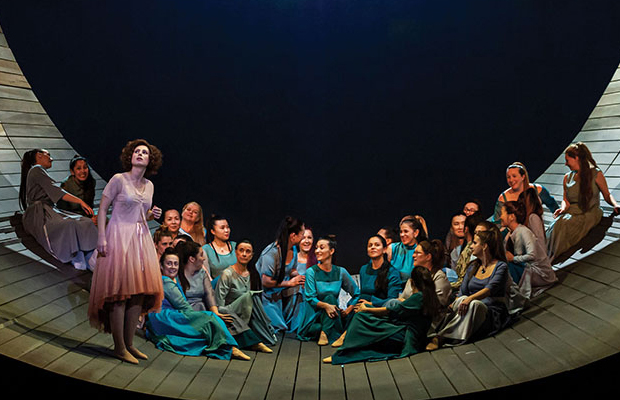 Courtesy Opera National Bordeaux.
Rubinstein
The Demon
August 21
Rubinstein's devilish tale of the struggle between Good and Evil features Nicolas Cavallier as the Demon, Evgenia Muraveva as Tamara, and Alexey Dolgov as Prince Sinodal.
Approx. Length: 2 hours, 10 minutes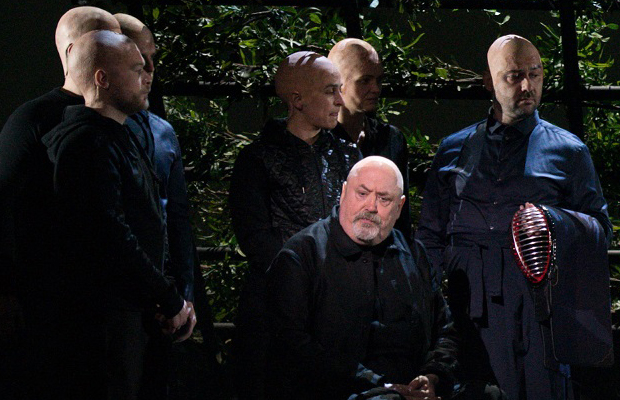 Parsifal. Credit: Cosimo-Mirco-Magliocca.
Wagner
Parsifal
August 28
The tale of Parsifal's transformation from a naïve youth into a hero. Nikolai Schukoff stars in the title role, with Sophie Koch as Kundry, Peter Rose as Gurnemanz, and Matthias Goerne as Amfortas.
Approx. Length: 2 hours, 55 minutes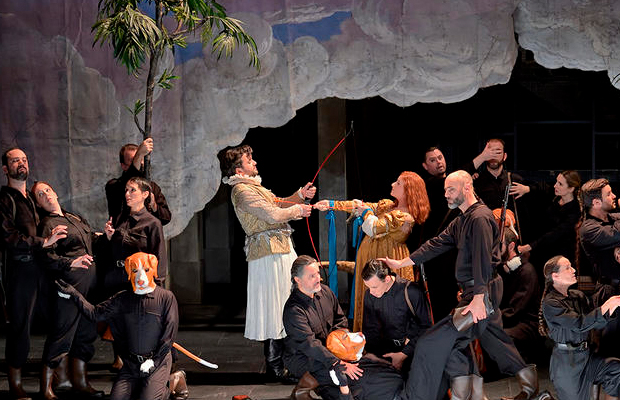 Rameau
Hippolyte et Aricie
September 4
Opéra Comique presents Rameau's seminal and inspired work. Reinoud Van Mechelen stars as Hippolyte, son of Theseus, the legendary founding king of Athens. Hippolyte is in love with, Aricie (Elsa Benoit), who has been taken captive by Theseus (Stéphane Degout).
Approx. Length: 2 hours, 35 minutes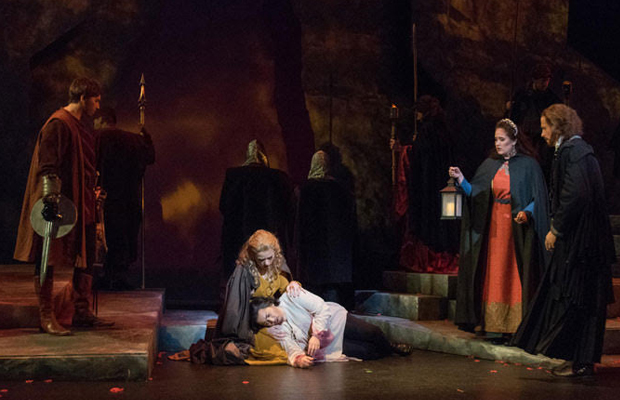 Lindsay Ohse and Heather Johnson. Photo by Lance Ozier.
Rossini
Tancredi
September 11
Set in medieval Sicily against the exotic backdrop of war, intrigue, and conquest, Rossini's opera follows the romance between the exiled solider Tancredi (Heather Johnson) and the beautiful Amenaide (Lindsay Ohse), daughter of the powerful Argirio.
Approx. Length: 2 hours, 40 minutes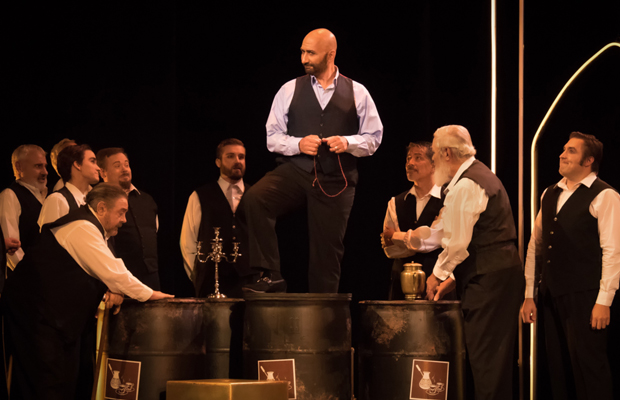 Ashraf Sewailam. Photo by Lance Ozier.
Bottesini
Ali Baba
September 18
This long-forgotten opera is based on "Alì Babà and the Forty Thieves," from One Thousand and One Nights. The story centers around Alì Babà's (Ashraf Sewailam) attempts to marry off his daughter Delia (Monica Yunus).
Approx. Length: 2 hours, 30 minutes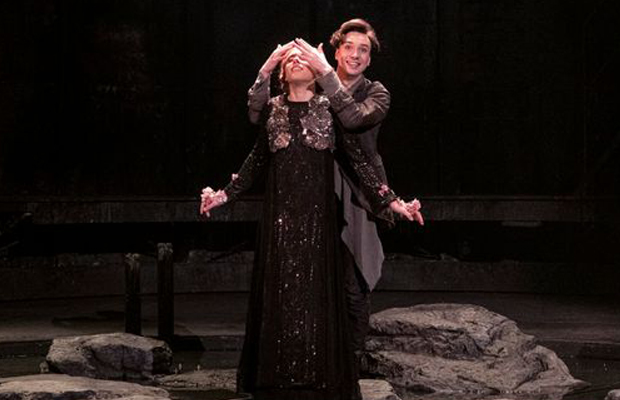 Photo by Arnaud Bertereau, Opéra de Rouen Normandie.
Debussy
Pelléas et Mélisande
September 25
Debussy's opera is a story of forbidden love set in a dreamlike atmosphere starring Huw Montague Rendall as Pelléas, Adèle Charvet in the role of Mélisande, and Nicolas Courjal as Golaud.
Approx. Length: 3 hours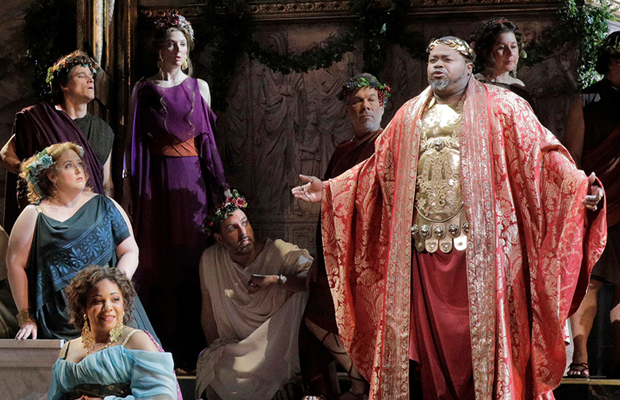 Russell Thomas. Photo by Cory Weaver/L.A. Opera.
Mozart
La Clemenza di Tito
October 2
A new production of Mozart's The Clemency of Titus features fast-rising star Russell Thomas in the title role with support from Elizabeth DeShong (Sesto) and Janai Brugger (Servilia). Emperor Titus is faced with the ultimate choice between mercy or murder.
Approx. Length: 2 hours, 20 minutes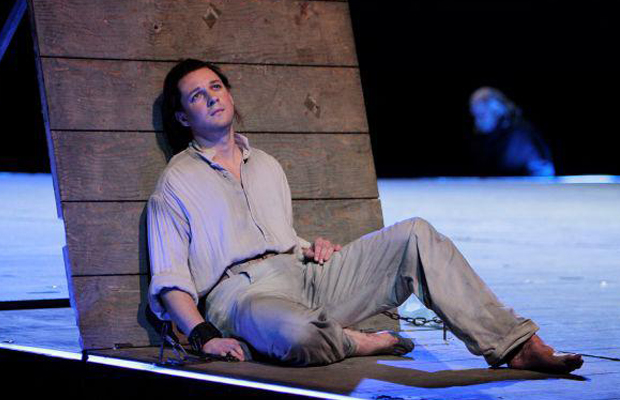 Liam Bonner. Photo by Robert Millard/L.A. Opera.
Britten
Billy Budd
October 9
Leading the all-male cast, baritone Liam Bonner sings Billy, with tenor Richard Croft as Captain Vere. Bass Greer Grimsley makes his LA Opera debut as Claggart, the master-at-arms maddened by Billy's goodness in this tale of innocence destroyed.
Approx. Length: 3 hours, 15 minutes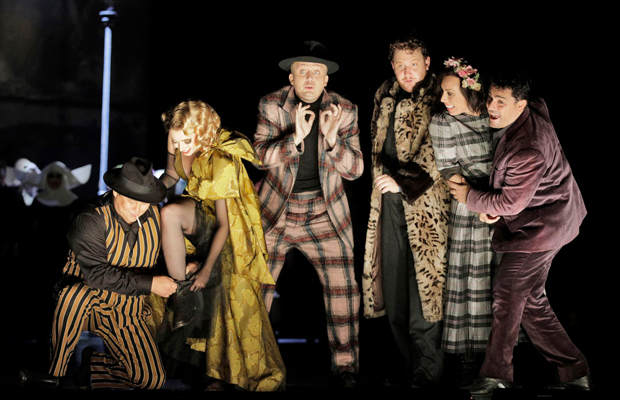 La bohème. Photo by Cory Weaver/L.A. Opera.
Puccini
La bohème
October 16
Follow the triumphs and toils of a band of struggling young artists as they search for love, life and laughter against impossible odds. Marina Costa-Jackson (Mimi) and Saimir Pirgu (Rodolfo) star in this audience-favorite.
Approx. Length: 2 hours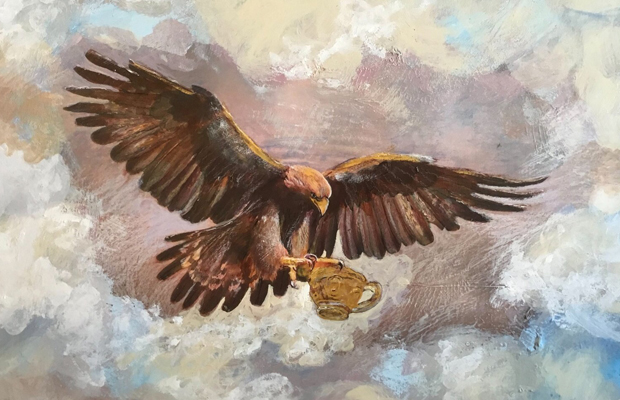 Original artwork by Zuleyka V. Benitez.
Handel
Orlando
October 23
Handel's opera transports us to the medieval world of chivalry and sorcery in an epic psychological battle between love and war starring Bejun Mehta (Orlando), Kimberly Jones (Angelica), and Emily Fons (Medoro).
Approx. Length: 2 hours, 55 minutes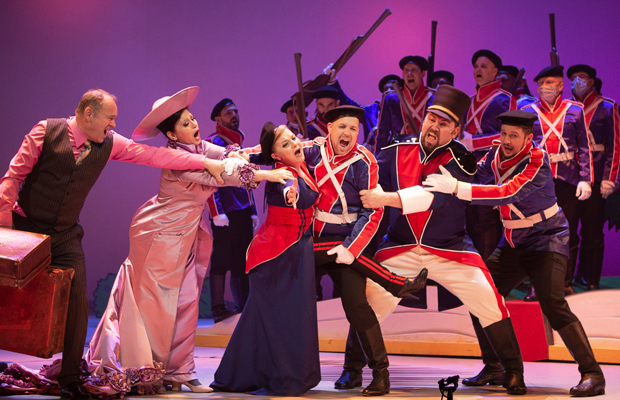 Photo by Tiberiu Marta-SNG Maribor.
Donizetti
La Fille du régiment
October 30
Slovene National Opera's production of Donizetti's comedic two-act masterpiece features Petya Ivanova in the role of Marie, the feisty tomboy raised by a regiment of French soldiers who falls in love with Tonio (Martin Sušnik).
Approx. Length: 2 hours, 5 minutes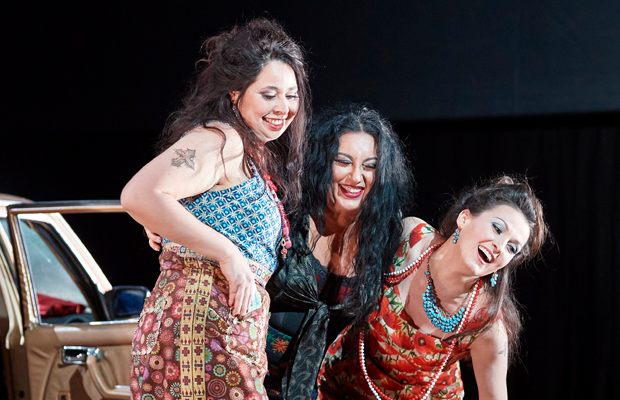 Courtesy of Vienna State Opera/EBU.
Bizet
Carmen
November 6
A story full of misunderstandings that leads to the murder of a woman who loves independence more than anything else. Anita Rachvelishvili takes on the roll of Carmen, the dazzling and non-conformist protagonist, for the first time at the Vienna State Opera.
Approx. Length: 2 hours, 35 minutes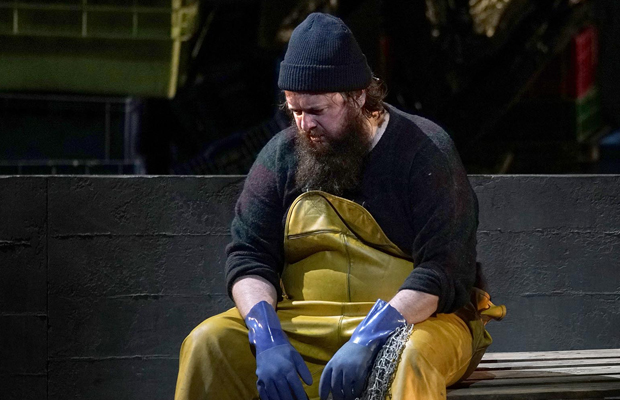 Allan Clayton. Photo by Javier del Real.
Britten
Peter Grimes
November 13
The story of the ultimate outsider, Peter Grimes (Allan Clayton), who is neither a hero nor a villain but a wounded man, is set against the overwhelming mob-like behavior of the residents in this town situated by the sea.
Approx. Length: 2 hours, 40 minutes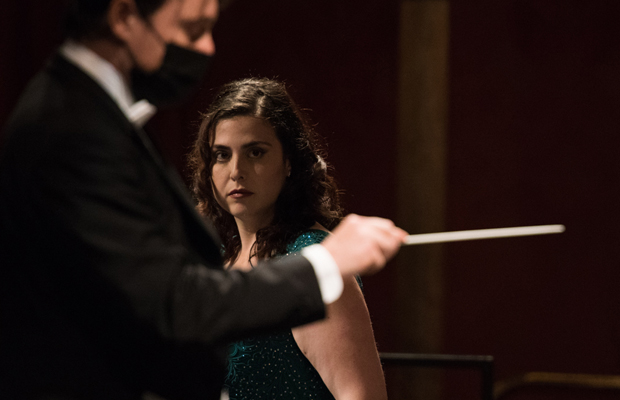 Roberta Mantegna. Photo by Fabrizio Sansoni.
Verdi
Luisa Miller
November 20
A tale of star-crossed love, Verdi's rarely‐performed opera is presented in concert by Roberta Mantegna in the title role, alongside Michele Pertusi (Count Walter), Antonio Poli (Rodolfo), and Daniela Barcellona (Federica).
Approx. Length: 2 hours, 25 minutes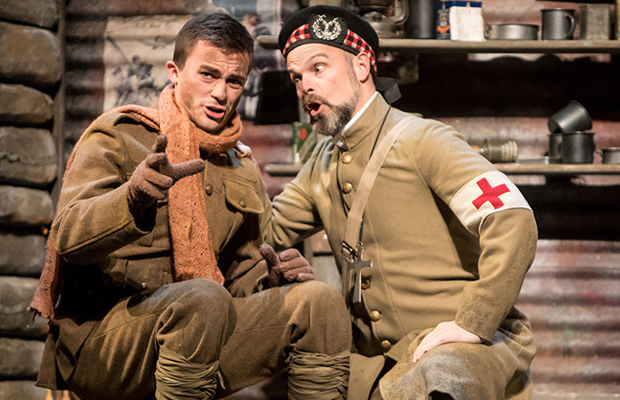 Puts
Silent Night
November 27
Kevin Puts' Pulitzer-prize winning opera tells the incredible story of the impromptu Christmas Eve cease-fire between allied and German forces in World War I. The music underscores the yearning, despair, and hope of the soldiers living in the trenches, standing as a powerful symbol and hymn to our common humanity.
Approx. Length: 2 hours, 45 minutes