Saturdays at 7pm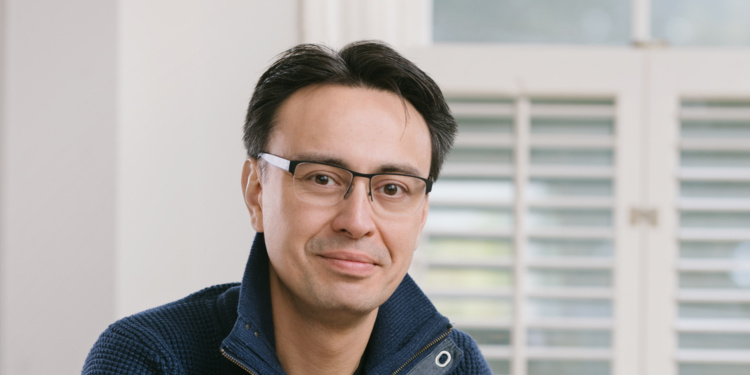 Maestro Ken-David Masur. Credit: Adam DeTour
The WFMT Orchestra Series continues with the Milwaukee Symphony Orchestra – On Stage. The 2023 program begins with Music Director Ken-David Masur leading a program featuring Wynton Marsalis's Herald, Holler and Hallelujah! and George Geshwin's Concerto in F for Piano and Orchestra with Aaron Diehl at the piano. The broadcast also includes Strauss's Eine Alpensinfonie. Other highlights of the series include:
• Jonathon Heyward conducts a a program opening with Jessie Montgomery's Records from a Vanishing City along with Antonín Dvořák's Symphony No. 2. James Ehnes joins the performance for Sergei Prokofiev's Violin Concerto No. 2
• Joyce Yang is the soloist in the Piano Concerto No. 24 in C minor by Mozart. Witold Lutoslawski's Concerto for Orchestra and Dvořák's In Nature's Realm are also heard in this exciting broadcast.
•Aaron Diehl is back for a second year as the orchestra's artistic partner and is the soloist in the complete version of Mary Lou Williams's Zodiac Suite. William Grant Still's Symphony No. 2, Song of a New Race and The Planets by Holst are also featured in this performance.
• Edo de Waart is the guest conductor at the podium as we hear works by Brahms and Mozart. Matthew Annin joins as the horn soloist in Strauss's Concerto No.1 in E-flat major for Horn and Orchestra.
• To finish up the season, The Milwaukee Symphony Chorus joins in an exciting performance of Mahler's Symphony No.2 in C minor, Resurrection conducted by Music Director Ken-David Masur.
See the complete listings below.
Schedule
Han-Na Chang; Markus Stenz

Concerto No. 2 in C minor for Piano and Orchestra, Op. 18*

Symphony No. 5 in D minor, Op. 47
Concerto No. 4 in G major for Piano and Orchestra, Op. 58*

Symphony No. 5 in E-flat major, Op. 82
In Nature's Realm, Op. 91

Concerto No. 24 in C minor for Piano and Orchestra, K. 491*
Aaron Diehl Trio*
Milwaukee Symphony Women's Chorus**

Symphony No. 2, "Song of a New Race"
Serenade No. 2 in A major, Op. 16

Concerto No. 1 in E-flat major for Horn and Orchestra, Op. 11*

Symphony No. 41 in C major, K. 551, "Jupiter"
Jessica Rivera, soprano; Anna Larsson, mezzo-soprano;
Milwaukee Symphony Chorus/ Cheryl Frazes Hill, director*

"Four Sea Interludes" from Peter Grimes, Op. 33a

Symphony No. 2 in C minor, "Resurrection"*