Is it today? Is it in 10 days? I'm sure it's a question you've all been worrying about, so I'll ease your mind. The answer is…
Yes.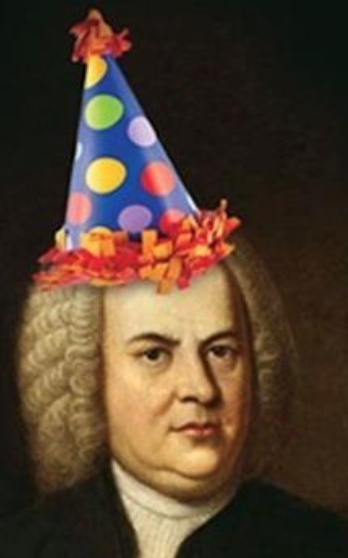 JS Bach was born in Eisenach, Germany, in 1685, when the Julian calendar was in use, and his birthday was recorded on March 21. So, his birthday is the 21st, obviously.
But…
Europe was slowly working its way toward using the Gregorian calendar well before Bach was born, and during his youth it was implemented in Eisenach, which accounts for a 10 day difference- and that explains why many place his birthday on March 31st, not 21st.
The main point, I think, is that you have a good reason to celebrate for 10 full days if you like. I hope you have enough cake ready!